YOOtheme rolls out it's second exclusive YOOtheme module. The YOOcarousel!

YOOcarousel is a very cool slideshow module which is most suitable to present a group of articles on the frontpage. It rotates automatically through all the articles. It features a tab menu which makes it possible to pick and display certain article and stop the slideshow. YOOcarousel comes with two different transition effects: Sliding and Fading. Be sure to check it out!



Basically the YOOcarousel is a collection of articles/items which slides or fades from one to the next, with a collection of tabs that references each article/item.




Configuration of the YOOcarousel
Take full control of the YOOcarousel! With the flexible module settings you can customize almost everything.

For example goto the Joomla! backend, install the YOOcarousel module and edit the module settings.

Choose a category to set the content items which should be displayed in the YOOcarousel.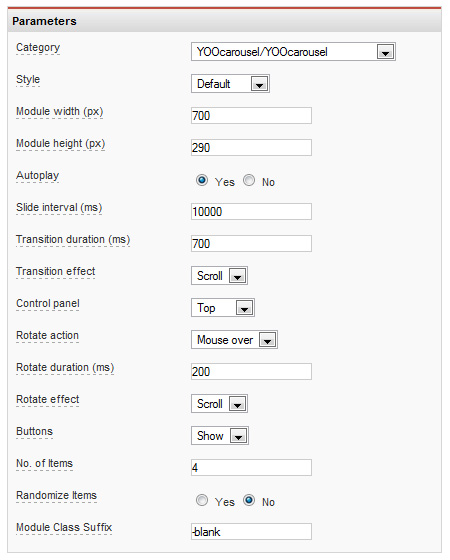 Enjoy!